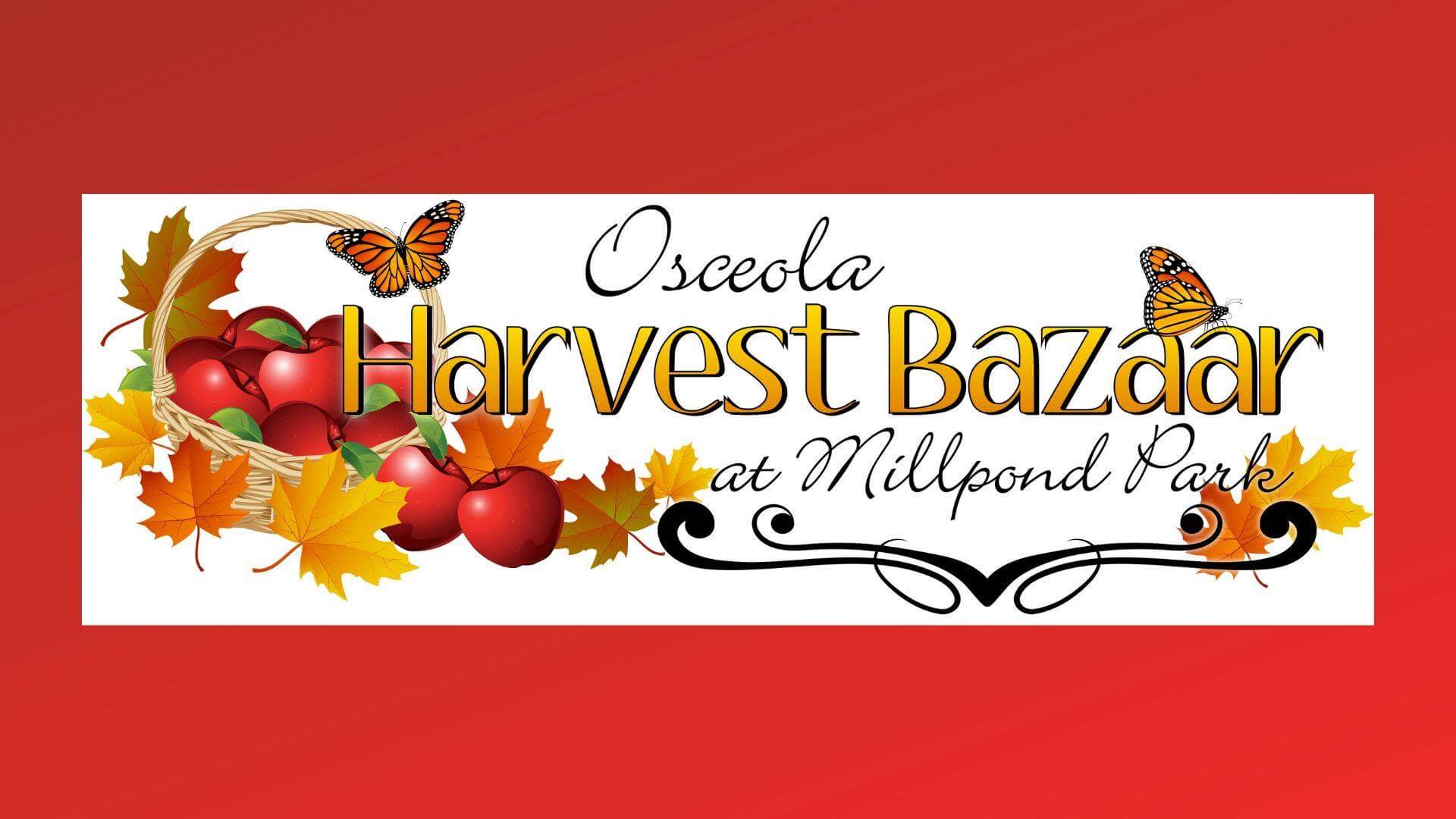 Come on down to Millpond Park!
Annual Harvest Bazaar - First Saturday after labor day
Join us the first Saturday after Labor Day - September 10th, at Millpond Park for the annual Harvest Bazaar! Shop and browse many great vendors and artisans while listening to live music.
While you're here, browse through our MainStreet shops for additional specials and treats!
Music by Samantha Grimes from 12-3pm
Vendors Include:
Rainbow Bubble Art for kids by OMC
Sit & Sip Garden by the Chamber
4 Reasons Kettlekorn
Shirt off Your Back
Color Street
Handcrafted Jewelry by Wilma Holdt
Norwex
Grey Fox Gifts
Young Living Essential Oils
Crocheted Gifts by Michelle Anderson
Newberry Naturals
Wreaths, Gnomes, Ornaments by Dawn Rossi
Handmade and decorated clothing by Lea Lydon
Windy Ridge Farms syrup & jellies
Handmade furniture by Victor Redoak
Aubrey's Inspiration
Chris Belisle salsas & jellies
Playful Creations
Jewelry by Jill
Hometown Yarn
Goatmilk Soaps by Denise Rondeau
Hand Stamped Whimsy
Joan's Jewels
Usborne Books
Nonprofit for Feral Cats
Sewn Items by Bette Lowe
Rosebud Ceramics & Cakes
Crocheted Items by Kelly Smith
Wool Socks, Yarn, Lanolin Lotion by Sherry Stirling
Cocoa's Creations
Painted Records by Bob Brace
Marlene Jochimsen
List will be updated as they register!