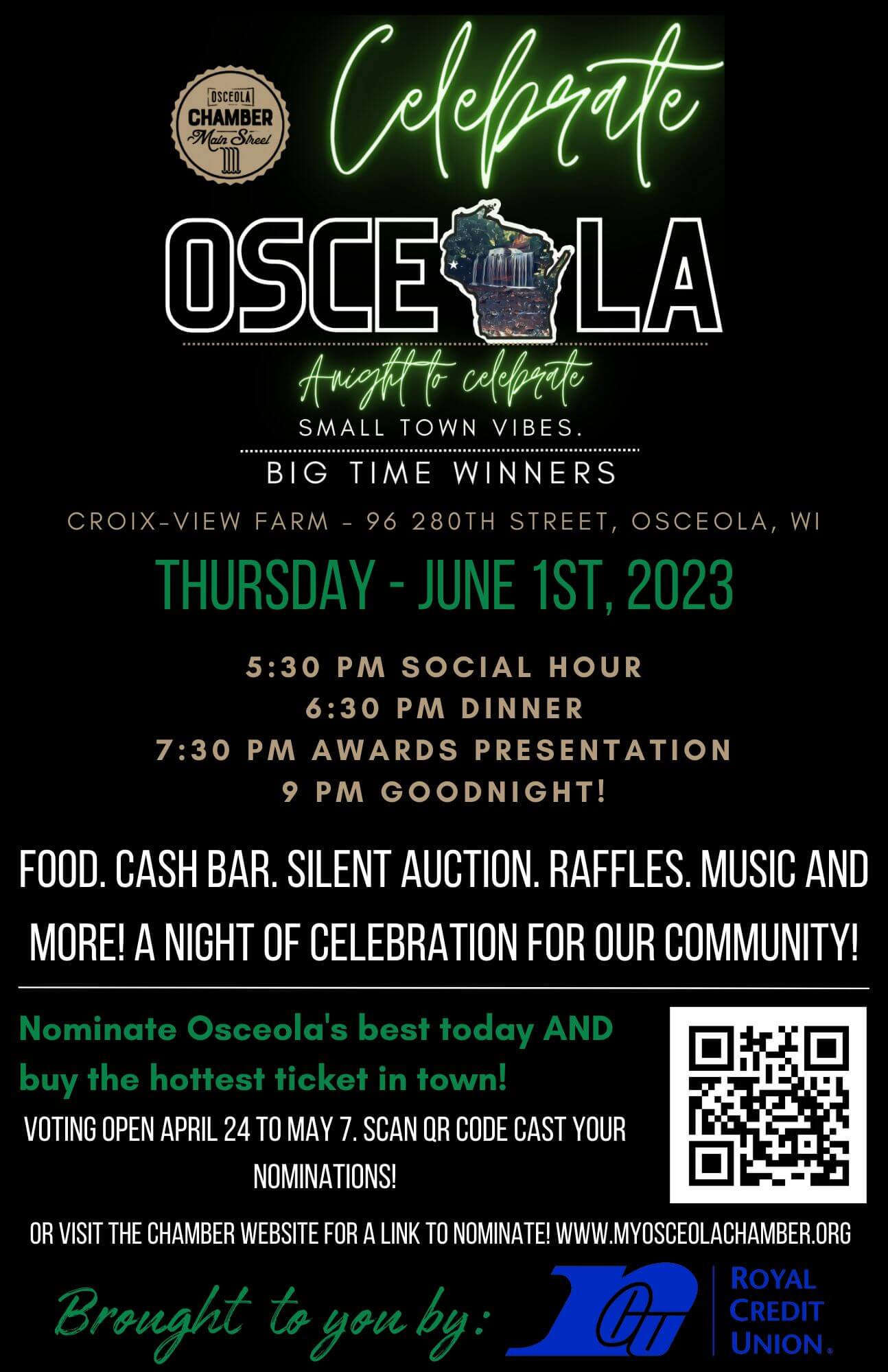 Congratulations to our winners for 2021!
Last year the Osceola Chamber & Mainstreet Program held the annual Celebrate Osceola Awards for 2021 on June 2nd, 2022, in a prize patrol format. Our prize patrol was comprised of members of the Osceola Chamber of Commerce and Mainstreet Organizations, the Village of Osceola, and the Osceola Chamber Ambassadors. Check out our recap video of our visits to each award winner and see their reactions, hear about the reasons they were chosen, and receive their advice to future generations.
Volunteer of the Year – Jamie Nelson
Jamie Nelson was nominated for and won our 2021 Volunteer of the Year Award. She has impressed the community with her countless hours volunteering her time in developing and restructuring the Osceola Royalty Program which was on a steady decline. She converted it into the Osceola Ambassador Program and has worked very hard to build up the program into one which young ladies are excited to participate in again and where each of them feels special and valued.
Congratulations Jamie and thank you for your work with the young Osceola Ambassadors!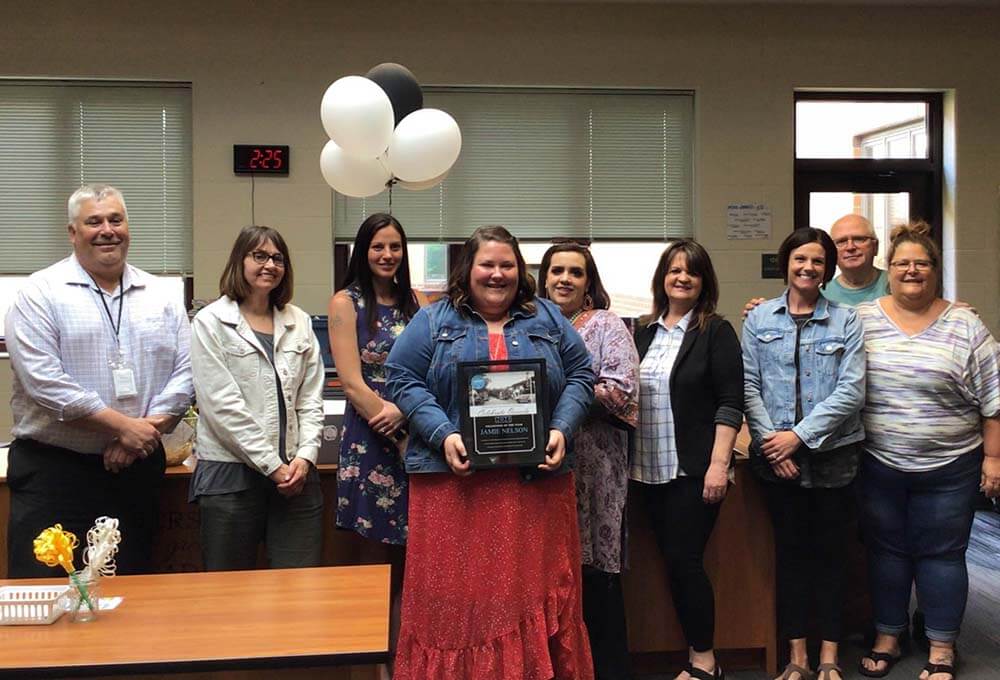 Educator of the Year – Kristin Boileau
Kristin Boileau was nominated for and won our 2021 Educator of the Year Award. Kristin has been a steady source of support and resources during the recently challenging times of the pandemic, in which mental health needs have been at an all time high. She is a resource and leader for not only the children she teaches in her reach classes that deal with managing emotions, but also to their families, other school staff, and districtwide administration. She is an integral part of the team at OES that is committed to the loving care and success of our district's youngest grades.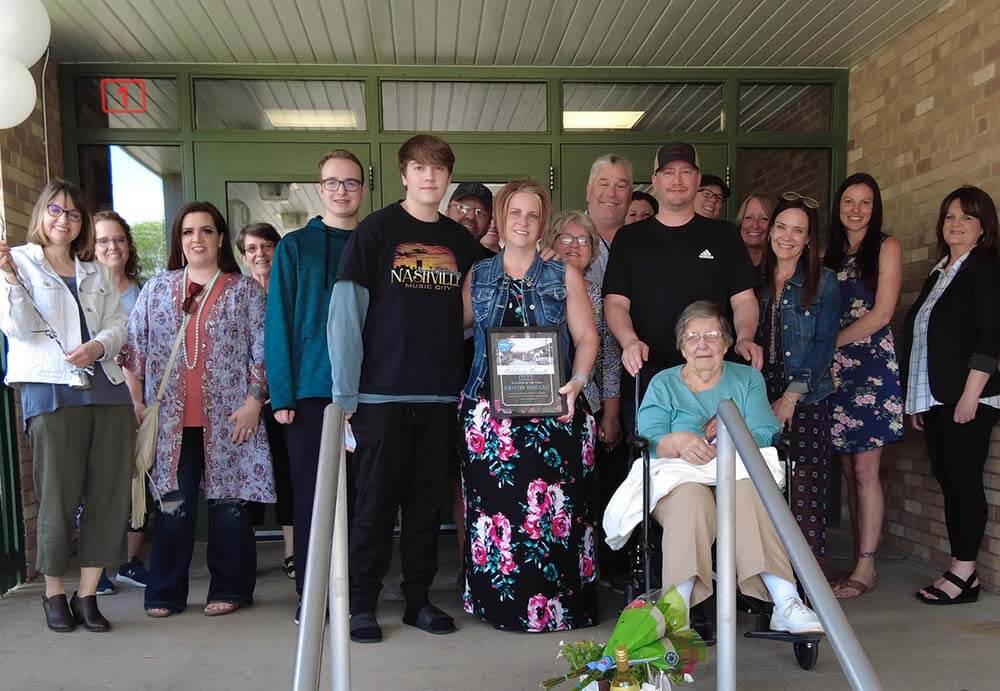 Business of the Year – Coming Home
Coming Home was nominated for and won our 2021 Business of the Year Award. Owner Jane Maki is known for her dedication to providing a place that not only tourists and visitors will love to visit but also our local community members. As a former educator, she showcases many vendors and local artisans that are sourced right from within our own school district. She's always looking ahead at ways to stay fresh and fun for everyone and has recently expanded her building with the addition of Beauty Escape Day Spa on the east side of the building.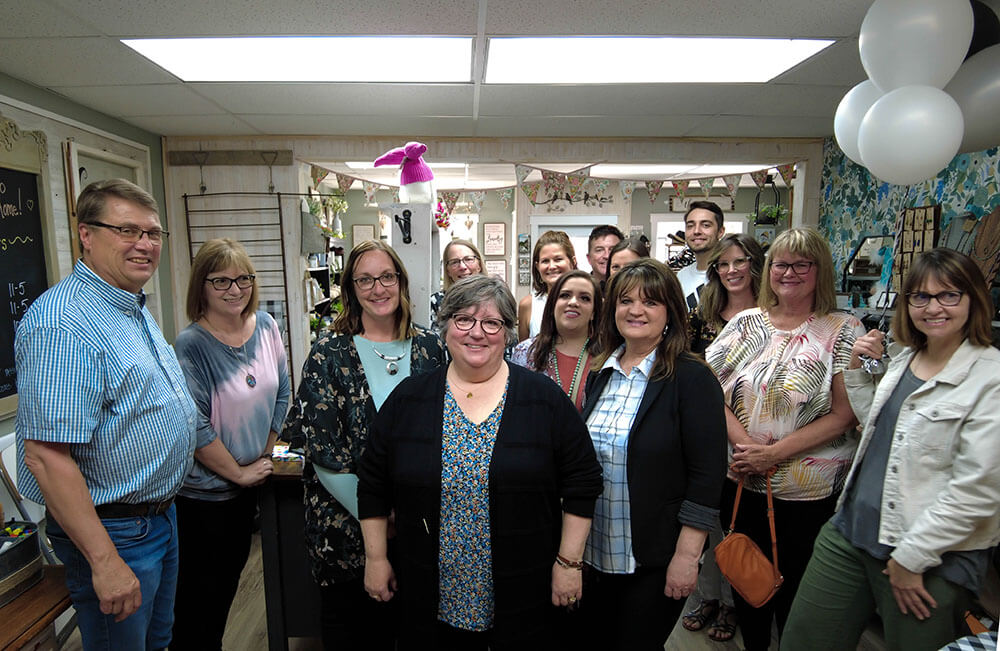 Building of the Year – The Staple
The Staple was nominated for and won our 2021 Building of the Year Award. Owners Pete and Tanya Droher purchased this historic building on our main street and completed an amazing renovation of the building, converting it into the new home for their existing design and printing business. There have already been positive ripple effects throughout the main street community since they moved in and they doubled their business since opening this new location. They also added a beautiful micro venue on the lower level, The Stone Room, that is available for rent. It comes complete with full kitchen for catering. It is perfect for hosting fun classes, holding casual meetings, or hosting group gatherings. The Staple also won a Building of the Year Award at the statewide level from the Wisconsin Main Street Program. The awards were held in Fond du Lac, Wisconsin in April of 2022.
Congratulations to the Staple! Thank you for creating a beautiful space on our historic main street and providing wonderful graphic design and printing services.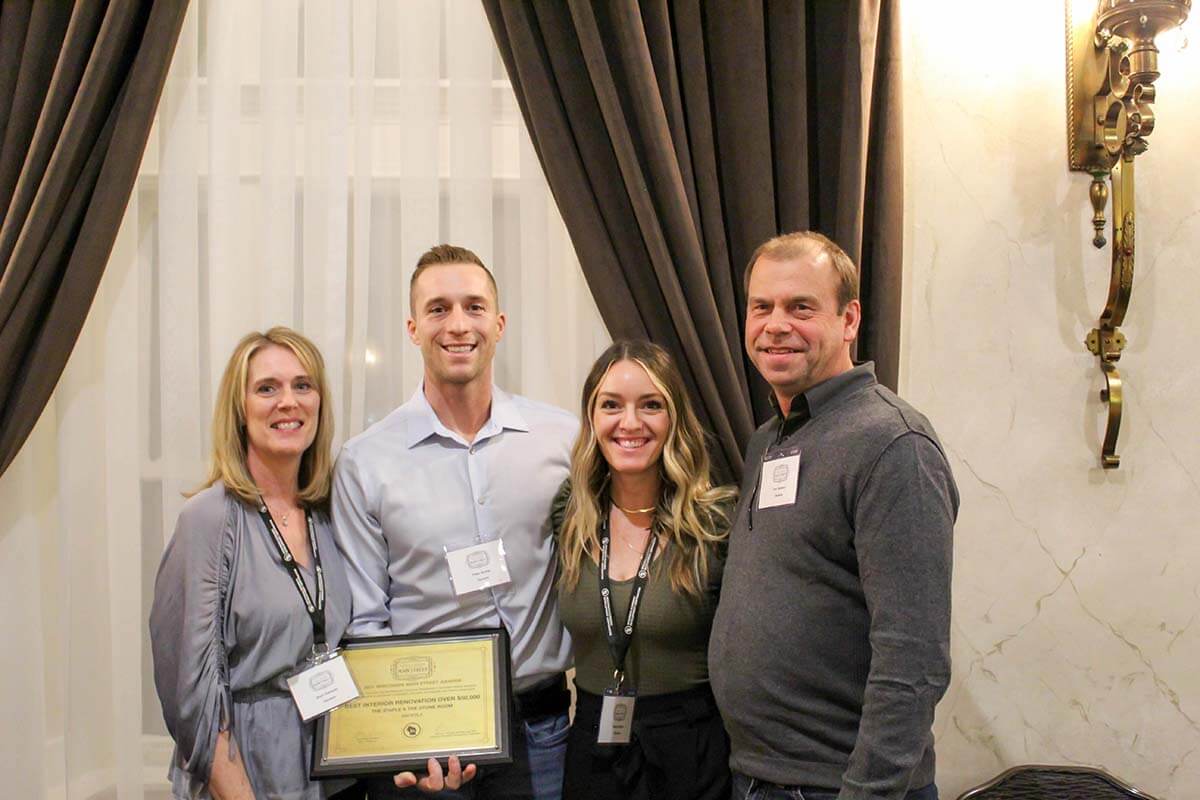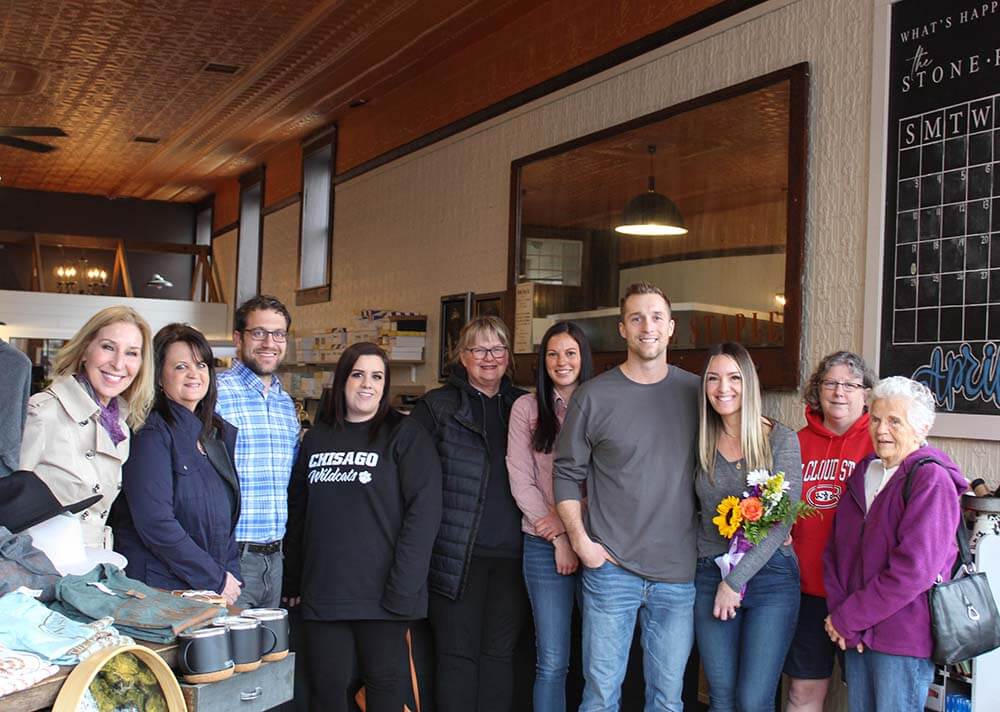 Legacy Award – Germaine Ross
Germaine Ross was nominated for and won our 2021 Legacy Award. Germaine recently retired from her position as chamber and main street director at the end of 2021 and the list of her contributions to the community over the years is very long. She started the Trails Coalition, the Valley Brew Fest Event, the Grow Osceola group, the Doc Walks at OMC, and the effects of her efforts will be felt for years to come.
Congratulations, Germaine and thank you for all you've done over the years.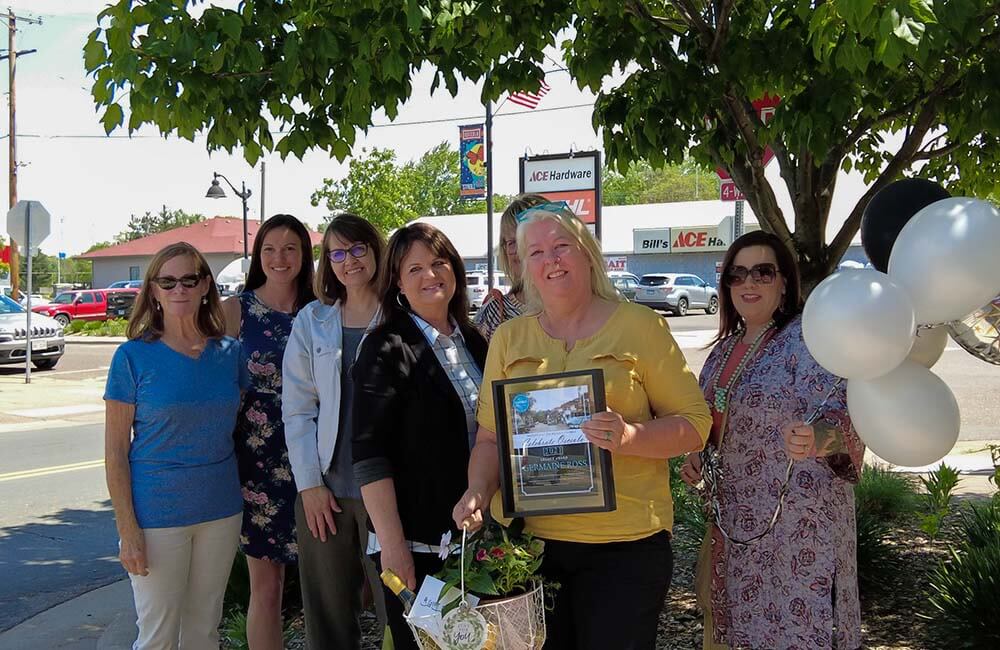 Excellence in Customer Service – Cascade Nutrition
Cascade Nutrition was nominated for and won our 2021 Excellence in Customer Service Award. Cascade Nutrition opened their doors in Osceola in 2020, right before the pandemic caused everything to shut down. As an establishment governed by local food and beverage laws,  they were able to remain open and serve people during the pandemic and help the growing number of population more concerned with their health. They do uplifting Facebook lives every morning and write inspirational messages on people's cups. They've donated beverages to students on event days and to staff on in service days. They work together as a team and they greet everyone that comes into the shop with kindness and positivity. They've already become a wonderful addition to our community.
Congratulations to Cascade Nutrition and thank you for bringing your joy to our community.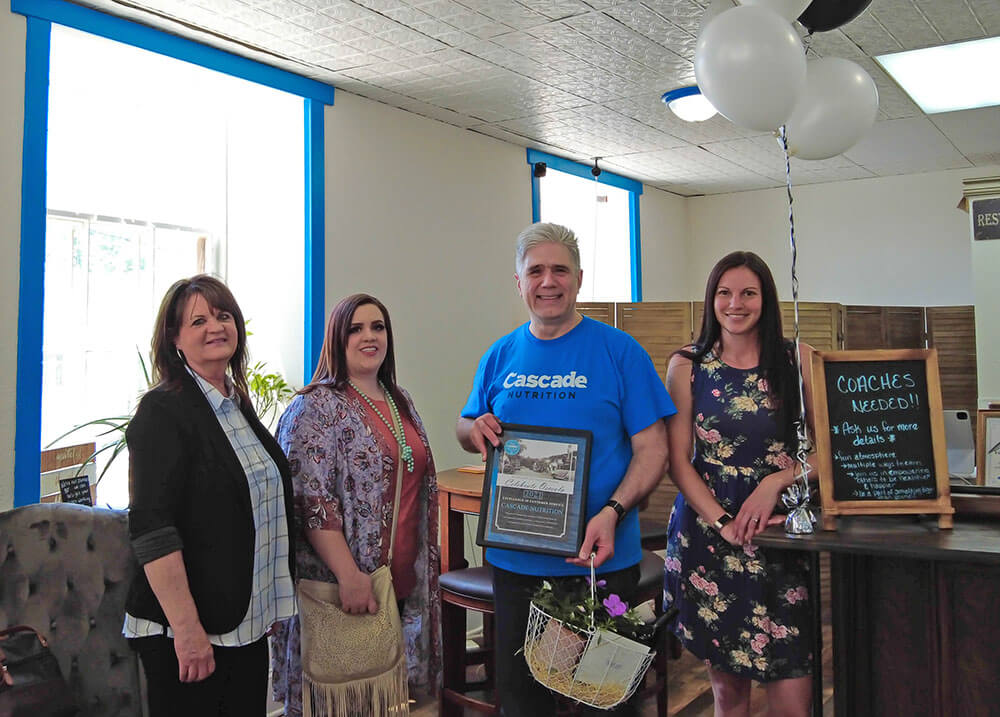 Check out our video of the award giving footage!
Thank you to our sponsors:
Royal Credit Union
SF Insurance Group
MidwestOne Bank
Osceola Auto Sales & Service